Delivery & Payment
Delivery options                                            7 €
In each county, we use local delivery companies. You can find a list of countries and delivery companies that will deliver your order below.
After handing over the package to the carrier, a tracking number will be generated for you, thanks to which you can track your shipment. We will send you this number and the link for tracking by email. It can sometimes fall into the spam, so please check the spam folder too. If you do not receive the email with the tracking number, please contact us at [email protected] and we will send it to you again. 
Delivery usually takes 3-5 working days.
Payment options
Bank transfer                                                                    Free



SEPA payment is the standard method in every online banking used for money transfers within the European Union. After completing the order, you will see the payment details that you enter in your online banking. The transfer usually takes 1 to 3 working days.
There is no extra fee for a SEPA payment.
Bitcoin (BTC) payment (online)                                     Free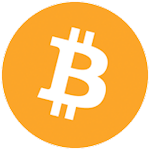 It is a secure payment using cryptocurrencies. A very modern, anonymous way to pay quickly for your order. After completing the order, you will see the conversion of the amount into the value in BTC and the address of the wallet to which you will send BTC.
There is no extra fee for BTC payment.
If you want to learn more about BTC payment – go to our BTC payment website
Cash on delivery                                                            5 €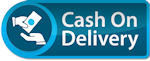 In some countries it is possible to pay with cash upon delivery. You will be contacted by the carrier when the shipment will be delivered. Please have cash ready for your order.